God's disguise
sculpture, performance and photography, 2016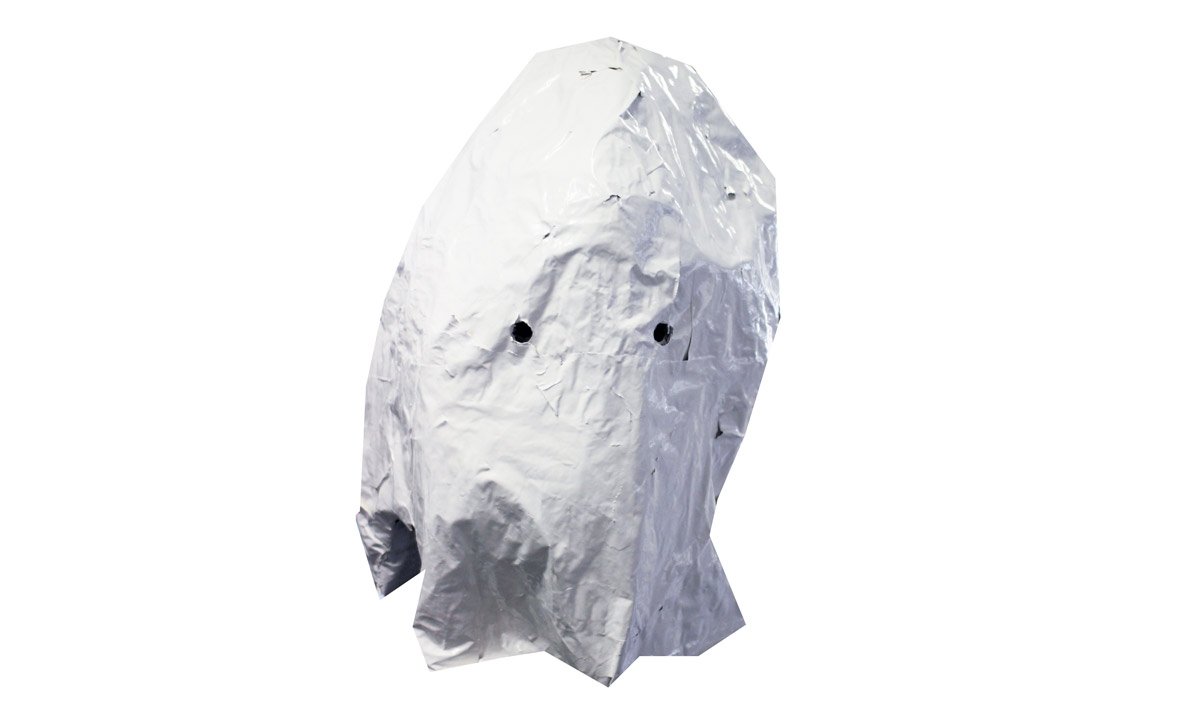 « Trying to escape my material condition, did I become God ? »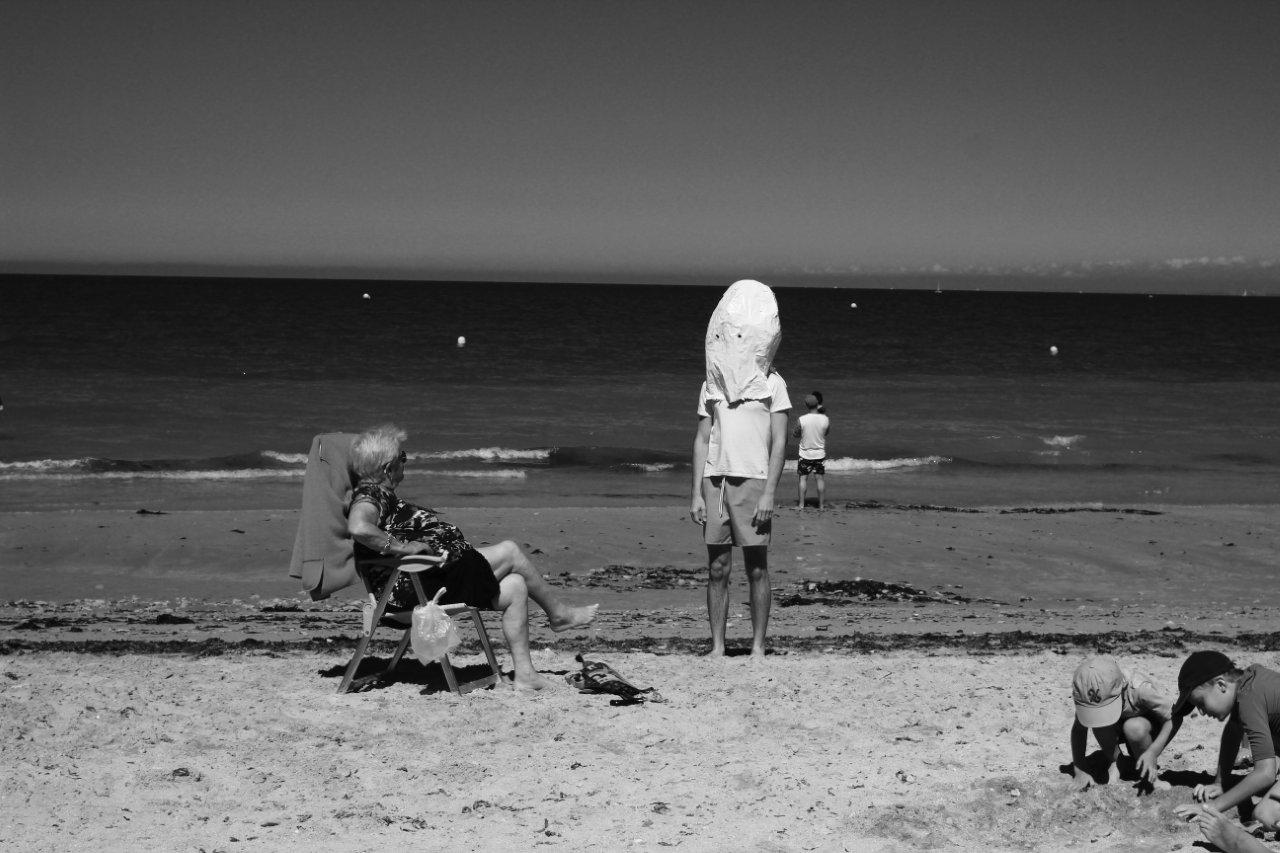 Made out of materials found in the trash, this ritualistic mask allows the wearer to leave his human aspect, borrowing God's disguise. Entering an undetermined abstract character gives the wearer the opportunity to forget its material condition and make one with the universe. Is their a divine connection in becoming shapeless ? Sporting this nice hat for any occasion will give you unlimited possibilities.

Garketch shows an original conception of anonymity: in a mass connected world, is getting anonymous like becoming a monster?

Garketch made several god's masks and creates spontaneous disturbing happenings, the stunning raw power of the mask freezes people on the artist's photography. Since the first happening, Garketch has collected a large corpus of photography.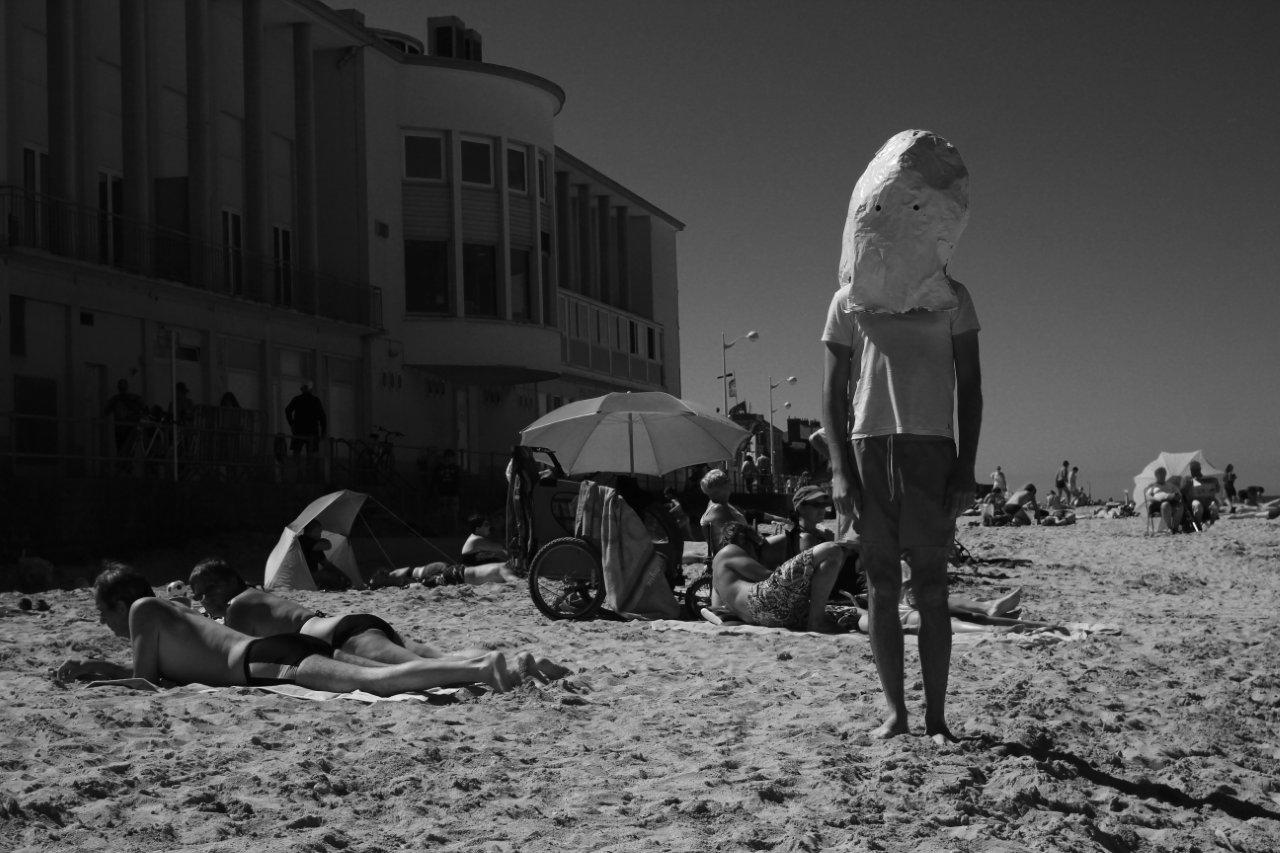 The artwork was showcased during Confrontation #2 exhibition, at Fabrique APEFIM, Caen, France, 2016.